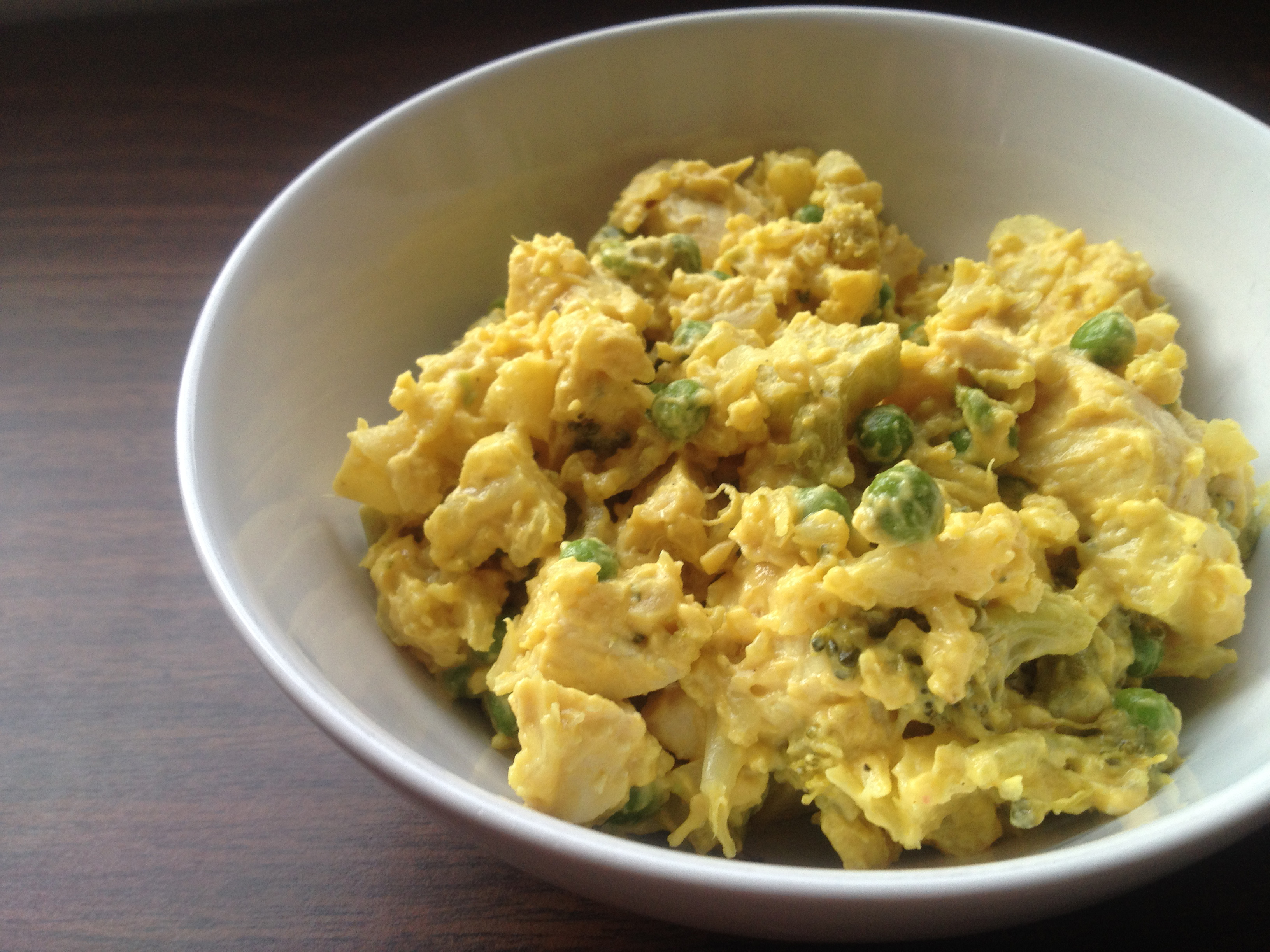 Cauliflower Mac and Cheese
Adapted from http://www.everylastbite.com/2017/11/24/cauliflower-mac-cheese/
Like many growing up, I used to eat the boxed mac and cheese. I really enjoyed eating it on Saturdays for lunch while I watched cartoons. I even used to put ketchup on one half of my bowl.
Now that my food preferences have changed, move over KD, there's a new mac and cheese in town. This version offers way more health benefits, since it's mostly veggies. This recipe is also gluten free and dairy free. There isn't any pasta or artificial, neon-orange cheese sauce. You can healthify it even more by adding in broccoli, peas and/or chopped spinach (see the optional add-ins below).
Servings: 4
Ingredients
Sauce
3 cups cubed butternut squash
2 cloves garlic, peeled
1 tbsp olive oil
⅔ cup cashews, soaked for minimum 4 hours
1 tbsp lemon juice
1 ½ tsp dijon mustard
½ tsp turmeric
3 tbsp nutritional yeast
½ tsp salt, or more to taste
½ tsp pepper
1 – 1⅓ cup unsweetened almond (or other non-dairy) milk
"Pasta"
1 large head cauliflower (approximately 5 cups florets), cut into bite-sized florets
2 tbsp olive oil
¼ tsp salt
Optional add-ins
1 medium sized broccoli, (approximately 2 cups), cut into bite-sized florets, steamed or roasted
1 cup frozen peas, thawed
1 cup fresh spinach, chopped finely
1 tbsp chopped fresh parsley
Instructions
Preheat the oven to 350oF (175oC).
Place the cubed butternut squash and garlic cloves on a baking sheet, drizzle with olive oil, and bake in the oven for 40-45 minutes until the butternut squash is tender.
Place the garlic cloves, butternut squash, cashews, lemon juice, mustard, turmeric, nutritional yeast and 1 cup milk in a blender. Blend until completely smooth and creamy. You may need to add more milk to thin out, but the sauce should be thick.
Lay the cauliflower florets out evenly on a baking sheet, drizzle with olive oil and sprinkle with salt. Toss well to combine. Bake in the oven for 30 minutes or until tender.
Place the cooked cauliflower in a large bowl. Add in the broccoli, thawed peas and chopped spinach, if adding, and pour the sauce over top. Gently toss to coat everything in the sauce and sprinkle with fresh parsley, if desired, before serving.
Notes
To spice it up, drizzle organic sriracha sauce on top.
For protein, add cooked diced chicken or chickpeas.